Prefabricated
Wall Frames
Speed up your construction project by ordering prefabricated wall frames directly from TrussCorp. Our high quality wall frames are manufactured from either untreated or treated pine. All of our wall frames arrive on site pre-assembled ready to stand and our skilled professionals will provide you with a plan showing all erection, structural components and fixing locations.
Some of the many advantages of TrussCorp Prefabricated Wall Frames include:
Since the frames come fully pre-assembled, your construction time can be significantly reduced, also reducing costs on site.
Building frames off site reduces site theft and accidents.
All of our frames are designed and braced to all Australian standards to maintain quality, safety, and durability.
Our computer-controlled manufacturing ensures high quality and accuracy.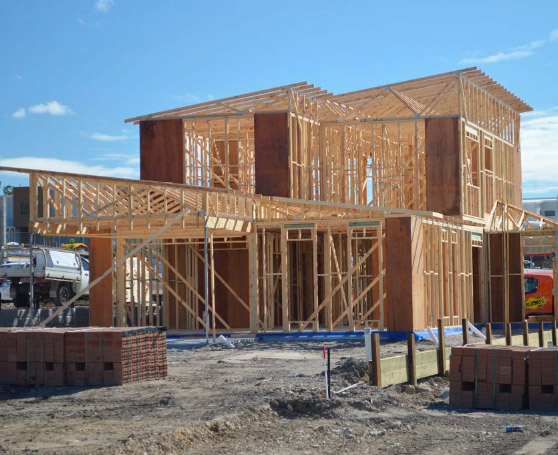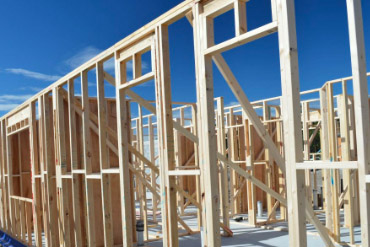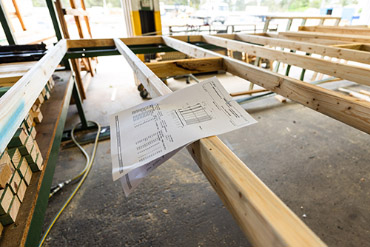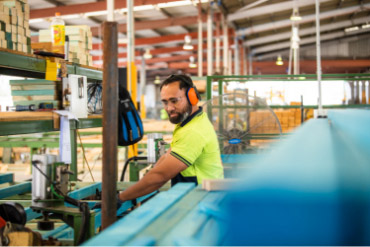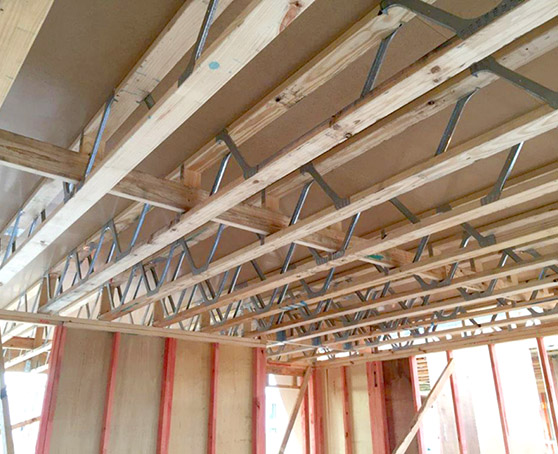 Prefabricated
Floor Systems
TrussCorp's engineered Floor trusses are built in a modern manufacturing facility to guarantee quality and accuracy in design. We design and provide uniform floor systems built to your exact specifications and equip you with easy-to-follow layout and instructions.
Our cost effective prefabricated Floor Trusses save you time and money on site over conventional I joist systems with services like plumbing and air conditioning installed easily without the need to cut holes in members.
We can also supply a fully engineered I Joists floor system from your preferred EWP provider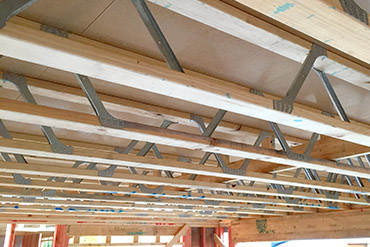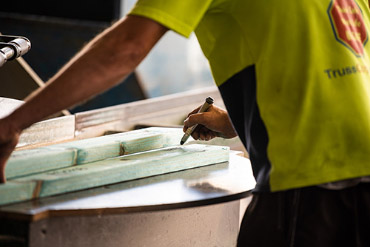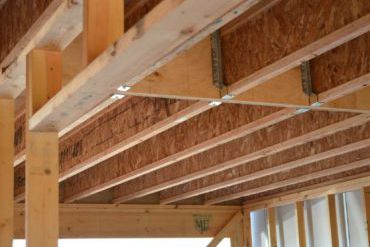 Prefabricated
Roof Trusses
All of our roof trusses are designed on the most up-to-date software and are manufactured to above Australian standards. Prefabricated roof trusses have several practical advantages:
They're strong. Very strong. Our trusses can be specifically engineered to accommodate heavy loads.
They're easy to handle. TrussCorp trusses are lightweight and simple to install.
Our trusses install quickly and easily, which can save you time and money.
We deliver with heavy-duty crane trucks allowing us to crane your roof trusses to a convenient location for handling on site.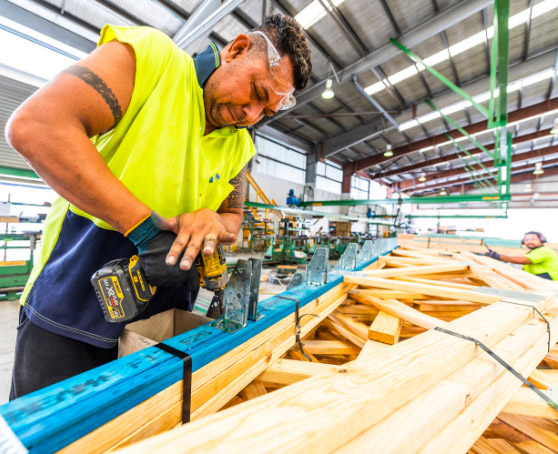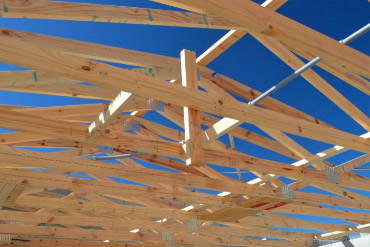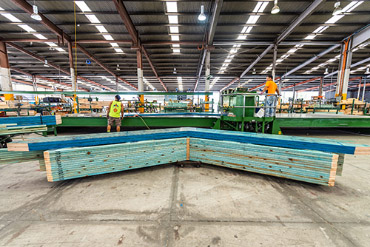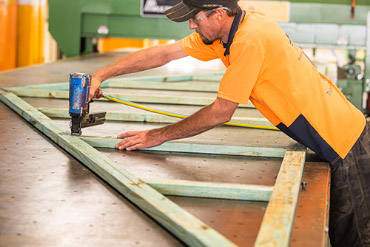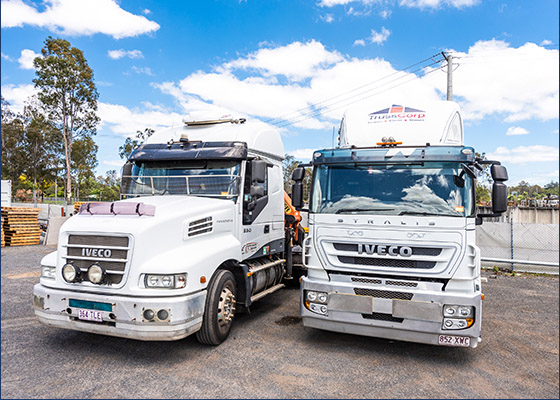 Transport
TrussCorp makes your building project easier by delivering our prefabricated products directly to your job site in a timely and reliable fashion. We exclusively use crane trucks so that we can lift the material as close as possible to where you need it.
Having delivered as far North as Mackay, as far South as Lismore and as far West as Chinchilla, we can deliver our product to wherever your next project is.