We exclusively use Multinail® software and machinery to manufacture all of our products. From automatic cutting of timber members with Multinail's latest automated linear saw, The Piecemaker, to pressing trusses with one of our 8 jigs. Not to mention our numerous frame lines also at work to assemble your next project with precision and on time.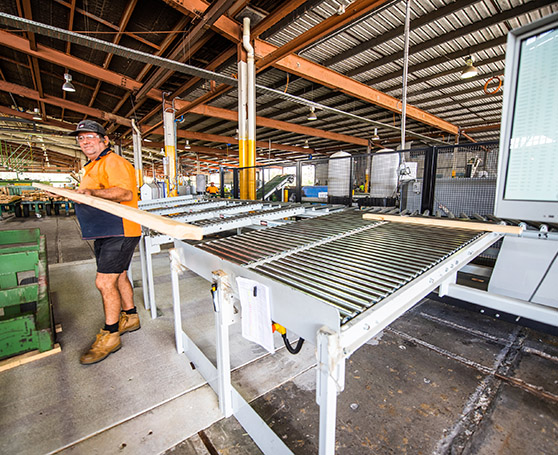 2007

•

---

June 14th 2007
TrussCorp starts at Unit 1/5 General Macarthur Place, REDBANK

2008

---

•

---

January 10th 2008
occupy Unit 2/5 General MacArthur Place, REDBANK

2009

---

•

---

November 2009
Site works commences for our new storage yard

2010

---

•

---

July 1st 2010
Yard at 6 General Macarthur Place, REDBANK is opened for use

2013

---

•

---

April 1st 2013
Frame production expands into 27 General Macarthur Place, REDBANK

2014

---

•

---

September 1st 2014
Business fully relocates to
55 Bognuda St, BUNDAMBA

2018

---

•

June 23rd 2018
Business fully relocates to our current home at 4 Formation st, WACOL
Sustainability
Responsibly sourced wood is the only renewable building material available; it is naturally grown and removes CO2 from the atmosphere. Wood products then store the carbon that the growing trees have removed from the air. For example a standard timber house frame stores around 10 tonnes of CO2 and on average about 50% of the dry weight of wood is carbon. That carbon is then stored for life in that product.
The production and processing of wood uses much less energy than most other building materials, giving wood products a significantly lower carbon footprint.
There are many benefits of using responsibly sourced wood.
At Trusscorp we can provide T2 envelope and LOSP termite resistant options for your next project.