Proud long term supply partners to many of Queensland's leading builders including: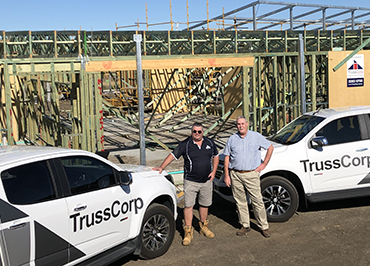 Service
---
At TrussCorp, we pride ourselves on being known in the industry for our market leading service. It is the 1st of our 3 pillars that drives our business and is embedded in our culture. From quote, to detailing, to on site support, our team is ready to help make your project run smoothly and on time, every time. Experience the TrussCorp service difference today.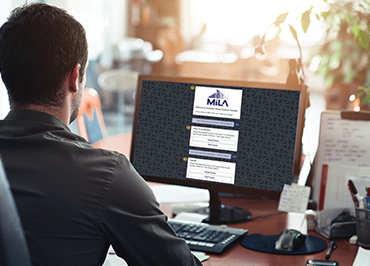 Innovation
---
Knowing we have to be more than just a supplier, TrussCorp has always invested in systems and technology. From 'live' reporting on quotes, orders, production and transport via the TrussCorp Intranet, through to our SMS notifications to customers confirming manufacture and delivery dates, along with our latest exciting development 'Mila', TrussCorp is always looking for innovative ways to assist our business and those of our valued customers.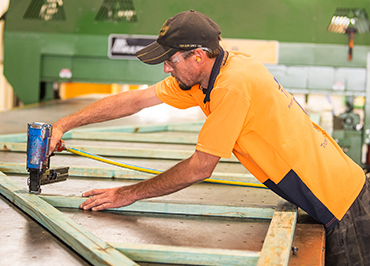 Value
---
At TrussCorp, we understand that every business has their own unique recipe for Value. Our goal is to make sure we enhance that value for each of our customers. Whether it be speed of quote returns, technical advice to assist with design savings, short delivery lead times and/or access to 'live' information via a personalised login to 'Mila', TrussCorp will create a tailored approach for a long and valuable partnership.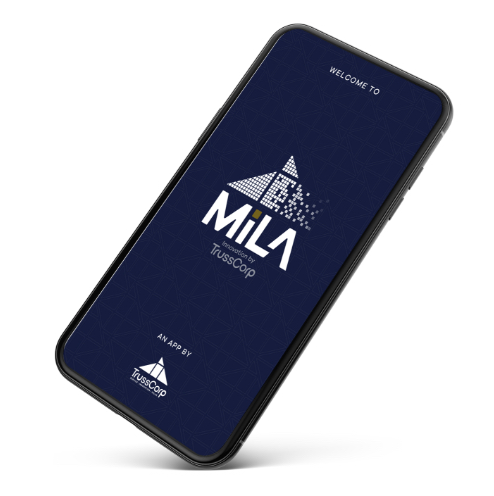 Manage your orders with ease, anywhere, anytime.
TrussCorp is proud to present MiLA, your artificial intelligence personal assistant that is ready to help wherever you are and whatever the time.
Enabling you to manage your business in your own time, MiLA's priority is to be highly functional and provide you with time saving that will support you in ways your team can use every day.
Simply ask MiLA to:
Book in your next job or quote
Schedule Deliveries
Request Certification, Site Layouts and Delivery Dockets
Get technical support for site queries
Check the weather forecast and more!
MiLA is constantly learning and developing. The knowledgebase of technical information and advice will continue to grow and expand, giving you a wealth of expertise at your fingertips.
Connect with MiLA on your phone, tablet or personal computer to see the advantage.
To be one of the first to experience the benefits of MiLA, contact us TODAY!
Access to MiLA is available exclusively to TrussCorp customers. Email our team at mila@trusscorp.com.au and one of our friendly staff will contact you to book a time to come to you for a demonstration and create your new MiLA account.
A
family business
supplying
quality prefabricated timber
products since 2007
Established as a family business in 2007, TrussCorp is now one of Queensland's leading suppliers of prefabricated timber roof trusses, wall framing and floor systems to the housing sector.
With state of the art software, experienced designers/estimators and specialised manufacturing equipment, TrussCorp can design and prefabricate frames and trusses of almost any size and shape.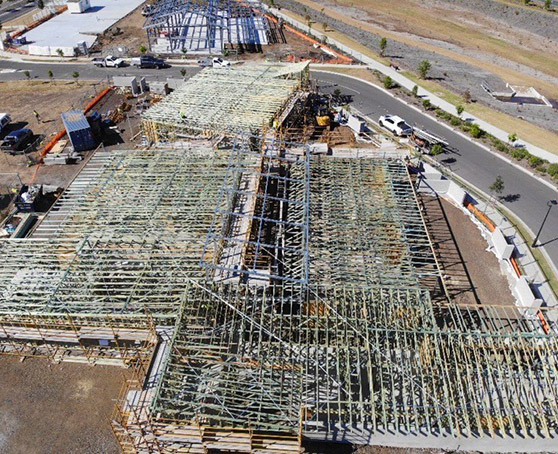 TrussCorp has a diverse multi-skilled team of over 100 employees
based in our state-of-the-art Brisbane Facility.
FAST TURNAROUND ON QUOTES
With our team of onsite estimators, you can be sure your project will receive the prompt attention it requires. Our sales staff are always ready to meet your needs when it comes to having your quote back in a timely fashion.
INDUSTRY COMPETITIVE PRICES
Pricing is everything when investing in a house. That's why with every quote you can be sure you are getting the best price every time, no nasty hidden costs.
STATE OF THE ART TECHNOLOGY
From our design software, our factory equipment, right through to our newest invention MiLA, Trusscorp is always looking for innovative ways to use the latest technology available.
SUPERIOR STRUCTURAL PRODUCTS
Our frames and trusses are at the core of your project, so providing high quality products is essential to every job we manufacture. And with our industry leading factory, you can be sure you will be getting a superior product every time.
RELIABLE & ON-TIME SITE DELIVERY
Let us do the heavy lifting onsite with our fleet of dedicated crane trucks. With SMS notifications when your project is scheduled for manufacture, delivery, and even when the truck is leaving our yard, you are always kept up to date to ensure everything runs on time.
EXPERIENCED & PROMPT SUPPORT
We all need a hand sometimes, and at Trusscorp we pride ourselves on lending that hand well after delivery. With dedicated staff to assist with any enquiry, your questions will be answered by experienced professionals in a prompt manner.
At TrussCorp, our primary goal is to produce the best quality product for our clients while maintaining competitive pricing. To ensure quality throughout the project, our team performs thorough and comprehensive checks at every stage of the process.
By trusting us with your prefabricated structural needs, you can be assured that our dedicated, professional staff will provide you with the best service, pricing and product to meet your project's requirements. We know that you're investing significant time and money into your project and it's our job to provide you with the strongest, most durable structural products on the market. We're also continually looking for new ways to innovate and improve, so please let us know if you have any suggestions or feedback!
Here's  what our clients are saying about us…

Trusscorp are the leader in their field. What makes them that leader is the way they do business, their responsiveness, attention to detail, quality and process that delivers every time. On site, our trades and supervisors speak of highly of Trusscorp – on time, reliable and a frame quality that is undoubtedly Trusscorp.

Tanya O'Brien
Porter Davis Homes
We've been using Trusscorps services for over a decade and they've proven to be very capable to supply our multi residential projects on time with no delays or issues. I would happily recommend them to anyone looking for a quality frame and truss manufacturer.

Andy Heran
Heran Building Group
Trusscorp have been our main supplier of pre nail frames, trusses and floor systems for the past five years. Quotes are competitive and are turned around quickly, the detailers are easy to talk to and have a common sense approach. Karen, Peter and Ross in sales are very experienced, knowledgeable and always get back to you.

David Hosking
GJ Gardner Homes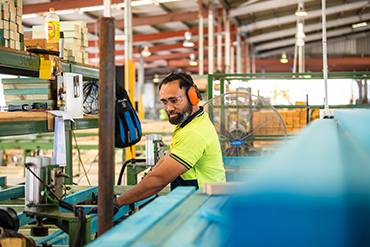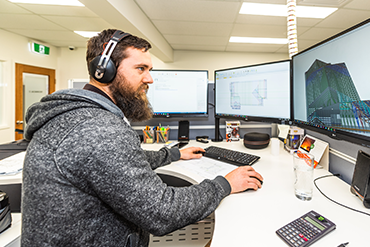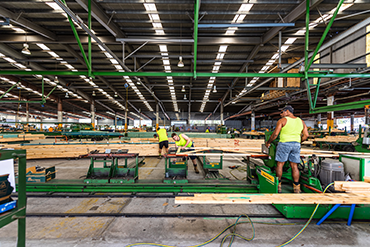 For more information on any of our products &
services contact our team of experts today